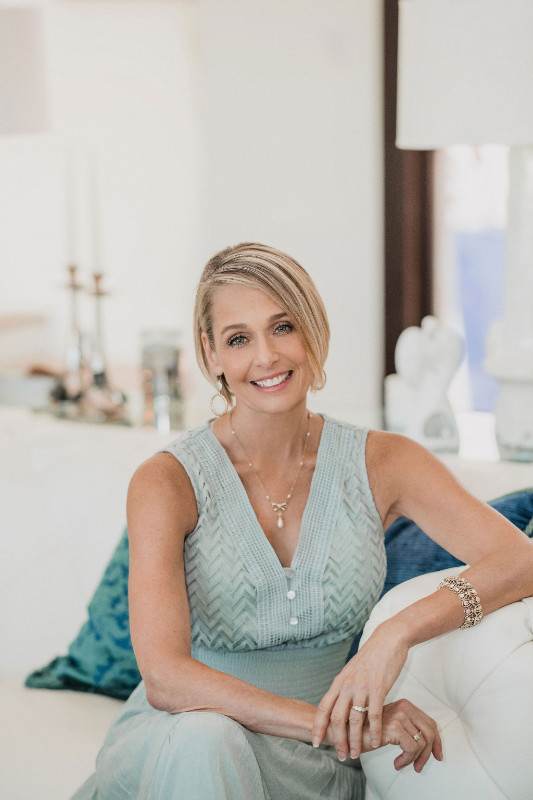 About Brista Realty
Hi there! I'm Gina Ursini.
I am the real estate broker for my boutique brokerage, Brista Realty. I am a businesswoman and Florida lifestyle enthusiast, passionate about real estate and design.
I am fortunate to be living on the beautiful Gulf Coast of Florida, so it is not surprising to learn that Brista Realty is focused on working with home sellers and buyers who want to experience the coastal lifestyle.
I am the sister company to my husband's business, Brista Homes, a leading custom home builder and luxury remodeler. Our full-service and personalized experience set Brista Realty apart from the rest.
The Brista Realty office is in the lovely historic city of Sarasota, but I'm thrilled about our recent acquisition of property at 3120 Gulf of Mexico Drive in Longboat Key, Florida. We will be constructing a commercial plaza that will be home to Brista Homes and Brista Realty, as well as 13,000 additional square feet of retail space. I am a big Restoration Hardware fan, so their style became the inspiration behind the design of the building. Look out for our new building in 2023!
About Gina Ursini
I live in Florida with my wonderful husband and dog Chipper. I am Mom to two amazing daughters. Most days you can find me working at the office, spending time with family, or watching my favorite TV show (HGTV). I've also been known to organize and clean more than a few rooms in my house. I enjoy the small things in life and taking care of others.
I love working with clients to find their dream home, negotiating on their behalf, and helping them throughout the buying and selling process. The thing people remember about me most is my ability to redesign a home, making it more sellable. I have an eye for design and am very good at identifying problem areas in homes to help turn them into beautiful spaces that rise above the market's competition.
I am a huge believer that as businesswomen and mothers, we're creating a legacy. We are leading by example for our children, showing them they can reach for the stars and achieve their dreams. I was delighted to share my experiences in Sarasota Scene Magazine, Women on the Scene.
I'm a driven woman who is passionate about using my success to help those less fortunate than myself.
When I'm not working, you can find me:
spending time with family
sewing
gardening
and you guessed it, decorating.
Anxious to hear more? Here are five things you might not know about me:
1. I'm not made for cold weather. Yes, I own a vacation home in Connecticut, but my three grandsons made me do it.
2. I was born on Norton Air Force Base in San Bernardino, California. Because my father was a Captain in the Air Force, we moved frequently.
3. My husband and I met in high school, and we've been together ever since.
4. I was voted best dressed and heartbreaker my freshman year in college.
5. In 2020, I was ranked in the top 1% out of 2,100 agents in my prior firm.
6. Brista Realty is named after my daughters Brittany and Christa. They're also the inspiration for Brista Homes, my husband's company.
I look forward to meeting you!
Send Me A Message
Have Questions? Get in touch