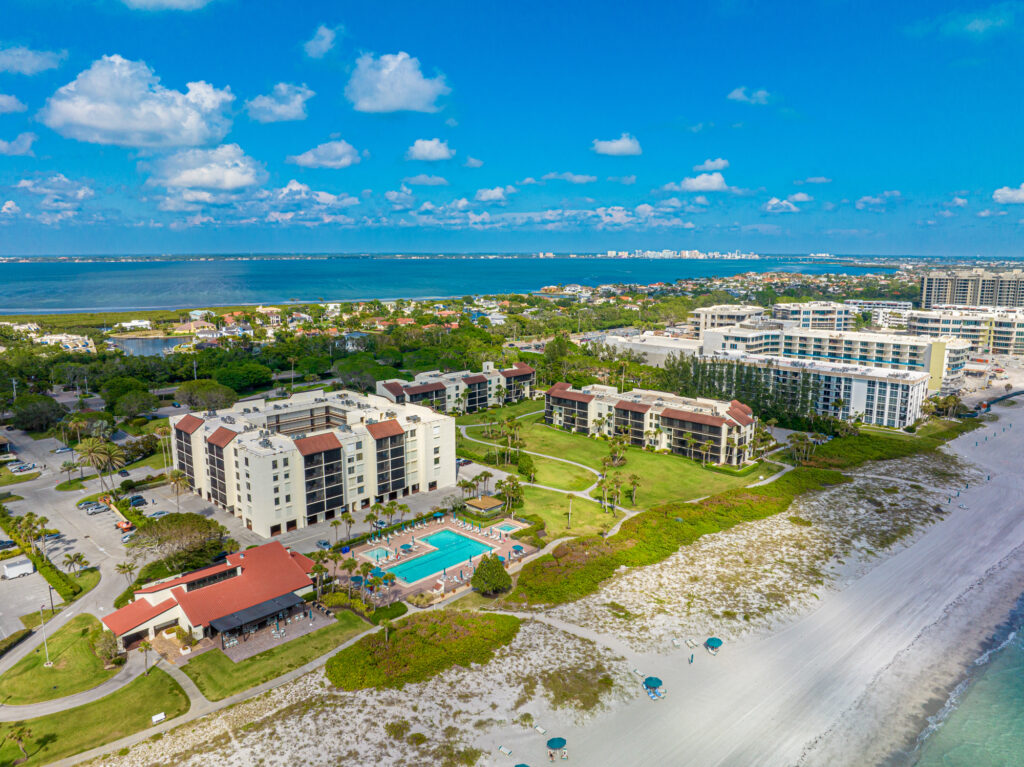 Seaplace exudes a relaxed and laid-back atmosphere, perfect for those seeking a tranquil beachside community.
The neighborhood showcases a mix of charming condos and villas, offering a variety of housing options to suit different preferences.
Overview
| | |
| --- | --- |
| Address: | 2045 Gulf of Mexico Dr. |
| Total Units: | 461 |
| Year Built: | 1974-1978 |
| Square Feet: | 933-1532 |
| Minimum Lease: | 2 months |
| Leases per Year: | 6 |
| Pets: | No |
Seaplace Longboat Key Condos for Sale
The gated community spans 43 acres and includes 461 units distributed among two mid-rise buildings, eight garden buildings with open atriums, and twelve townhouses.
While Seaplace condos might not be a significant historical landmark, it is located in Longboat Key, FL which has a rich history. Longboat Key was initially inhabited by indigenous people, then later became a popular destination for wealthy vacationers in the early 20th century. 
Presently, Longboat Key continues to uphold its reputation as an alluring vacation haven, maintaining its appeal as a coveted destination for relaxation and leisure.
Here are some of the reasons you will love living at Seaplace Condominiums in Longboat Key, Florida.

Beachfront Living
Seaplace condos in Longboat Key offer residents the opportunity to enjoy the ultimate beachfront lifestyle. With direct access to a private stretch of pristine shoreline, residents can relish in breathtaking ocean views, indulge in sun-soaked days on the beach, and experience the soothing sounds of the waves right at their doorstep.
 The gentle symphony of the waves becomes an ever-present companion, creating a soothing and harmonious ambiance that envelopes their living space. With the ocean just a doorstep away, Seaplace condos redefine the concept of coastal living, inviting residents to experience the true essence of beachside bliss.
---
The Tranquil Atmosphere
Seaplace is known for its serene and peaceful atmosphere. Nestled within the natural beauty of Longboat Key, FL the Seaplace neighborhood provides a tranquil escape from the hustle and bustle of everyday life. Residents can unwind, recharge, and enjoy a sense of serenity amidst the coastal surroundings.
 The gentle rustle of palm trees and the rhythmic flow of the tides provide a symphony of calmness that permeates every corner of the community. Amidst the coastal surroundings, Seaplace Longboat Key creates an environment where time slows down, allowing residents to truly unwind, recharge their spirits, and bask in a profound sense of serenity.
It's not just a place to live; it's a destination for finding a harmonious equilibrium between modern life and the timeless allure of nature.
---
The Amenities
Beyond the confines of individual units, a world of recreational possibilities unfolds, inviting residents to indulge in a diverse array of leisurely pursuits.
Walking Trail: For those who relish the outdoors, a picturesque one-mile walking trail meanders through the property, offering a serene pathway for strolls amidst nature's embrace.
Community Pools: For aquatic enthusiasts, the offerings are equally enticing – not one, but two sparkling swimming pools beckon, providing refreshing escapes from the sun-drenched days. A dedicated kiddie pool adds to the family-friendly atmosphere, where younger residents can delight in their own aquatic adventures.
Children's Playground: Nearby, a thoughtfully designed playground ignites the imaginations of children, fostering boundless hours of play and exploration.
Tennis Courts: Sports enthusiasts will find their haven on the premises, as well. Three meticulously maintained Har-Tru tennis courts stand ready to host spirited matches, offering an opportunity for friendly competition and camaraderie.
Fitness Center: An on-site fitness center caters to the wellness needs of residents, empowering residents to pursue their fitness goals without the need to commute elsewhere.
Club House: A remodeled clubhouse serves as a hub for social interactions, community gatherings, and shared experiences.
---
The Location
Nestled on the captivating Longboat Key, Seaplace condominiums enjoy an enviable location that offers residents a seamless connection to an array of amenities and attractions.
Within a short distance, an array of dining experiences beckons, catering to diverse tastes, while shopping enclaves satisfy retail desires. Golf enthusiasts can perfect their swing on nearby courses, marinas invite maritime explorations, and cultural aficionados can immerse themselves in the island's artistic offerings.
The allure extends beyond the island's borders. The neighboring cities of Sarasota and Bradenton await just a brief drive away, presenting a myriad of additional entertainment and leisure prospects. The symphony of urban culture resonates through theaters, galleries, and dining districts, enhancing the already rich tapestry of experiences available to Seaplace Longboat Key residents.
Free Guide: 70+ Unforgettable Things to Do
---
Contact us today to learn more about this great community and find your new home.
Life on the Island of Longboat Key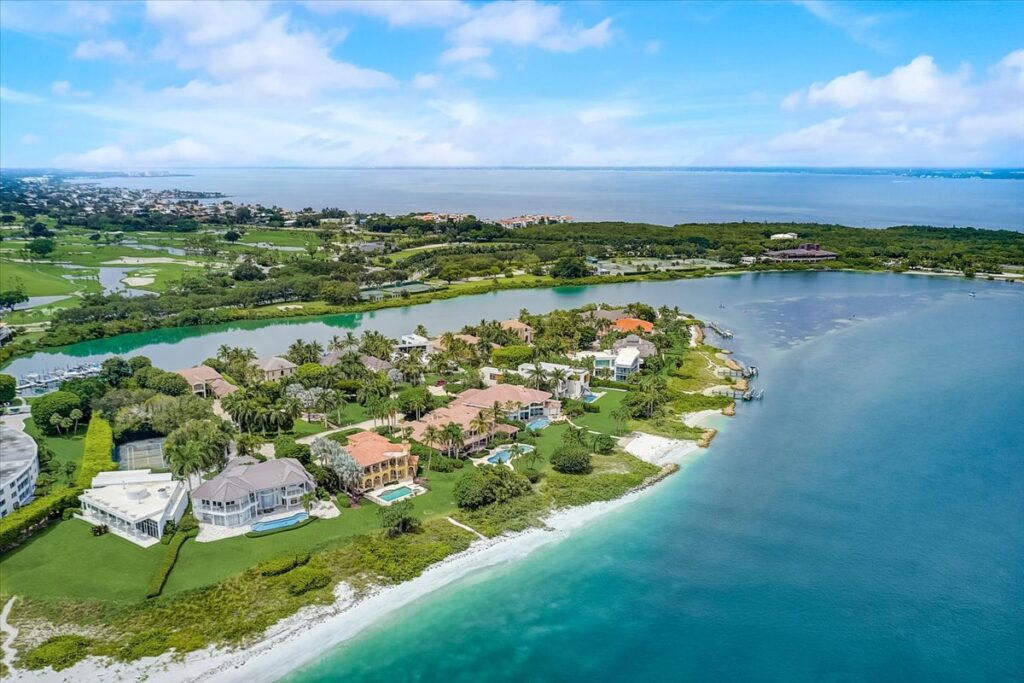 Living on Longboat Key encompasses everything you would expect from an idyllic island lifestyle. The tranquility of crashing waves along the shore and the distant melodies of sea birds create a serene ambiance. The unhurried pace of life allows for savoring the simple pleasures that bring joy and contentment.
However, Longboat Key offers far more than just a place to unwind. It presents a myriad of opportunities to embrace an active and vibrant lifestyle. Whether you're passionate about golfing, tennis, boating, fishing, or exploring charming shops and restaurants just moments away, there's always something exciting to engage in.
Longboat Key's central location makes it a gateway to the abundant offerings of Sarasota. Immerse yourself in the thriving arts and culture scene, indulge in world-class shopping, relish exquisite dining experiences, and revel in captivating entertainment options.
If you desire a place to call home that seamlessly combines the best of both worlds, Longboat Key is an ideal choice. Get in touch today to discover this unique island community. Our team will provide you with further information on the remarkable residential opportunities available.
Alternate Coastal Communities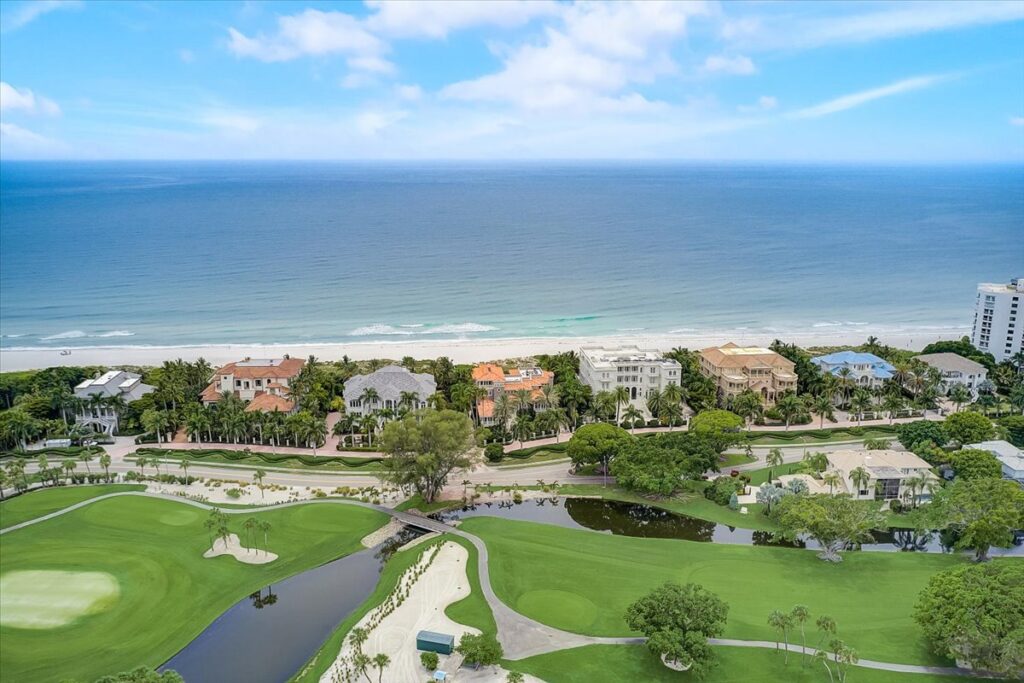 ---
Search Homes by Longboat Key Lifestyles