Are Sarasota County Building Permits Essential?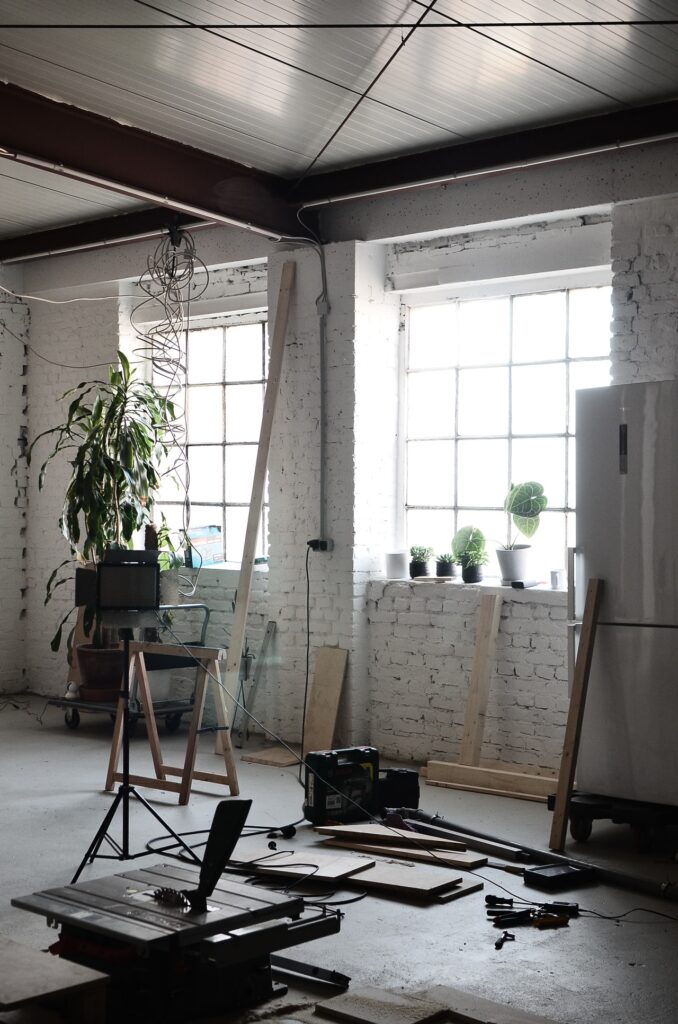 With the recent boom economic boom, there's been an increase in new construction and home improvements. It's tempting to try and shortcut the permitting process when you're thinking of making improvements or add-ons to your house. But if you do, you might be in for an unpleasant surprise.
Obtaining a building permit may appear unnecessary or time-consuming, especially if you are handy and enjoy DIY projects.
It's common to think that permits are only needed when you're trying to make some major change or addition to your home. But there are many kinds of work that require a permit even though they seem like small projects. For example, some Florida counties require permits for replacing floors.
Unfortunately, a lack of building permits might be an obstacle when it comes to selling your home. Performing work without a permit is one of the most common real estate problems.
Buyers may be hesitant to buy a house without permits, fearing that the additions will be dangerous or not meet Sarasota County building codes.
In the end, regardless of the size or type of project, acquiring appropriate building permissions is highly recommended.
In this post, I will be addressing some of the frequently asked questions related to residential building permits. This includes building permits costs, risks of not obtaining permits, selling a home with a lack of permits, and obtaining a building permit after the fact.
What is a Building Permit?
A building permit is a document that allows you to undertake specific improvements at your home. Local authorities are responsible for receiving and processing building permits. Before work can begin, a permit must be granted.
A project plan is required for all projects. The local municipality will conduct a plan review. At the time of submitting an application, a fee will be paid.
The cost of a construction permit will vary based on the scope of the home improvement and related impact fees. Construction, including demolition, can't begin until the permit is granted. The structure must adhere to the local building code.
Permits are regulated differently from city to city. Different required permits might exist in one town or city from the next. Once you have your building permit, there's generally a deadline for finishing the job. Building permits need to be closed out after the completion of the job.
In Sarasota and Longboat Key, Florida, the permitting process takes about one month, possibly longer in thriving economies.
Why Do I Need a Building Permit?
Sarasota County building permits are required to ensure the safety of the occupants and also for future buyers. Many localities require them as part of their building code.
When you host large gatherings, you don't want your home to be a hazard or risk injury. The permit serves as evidence that the municipality has authorized work.
When making additions or modifications to current structures, you'll need building permits. When adding ancillary structures or a new addition, it also requires a permit.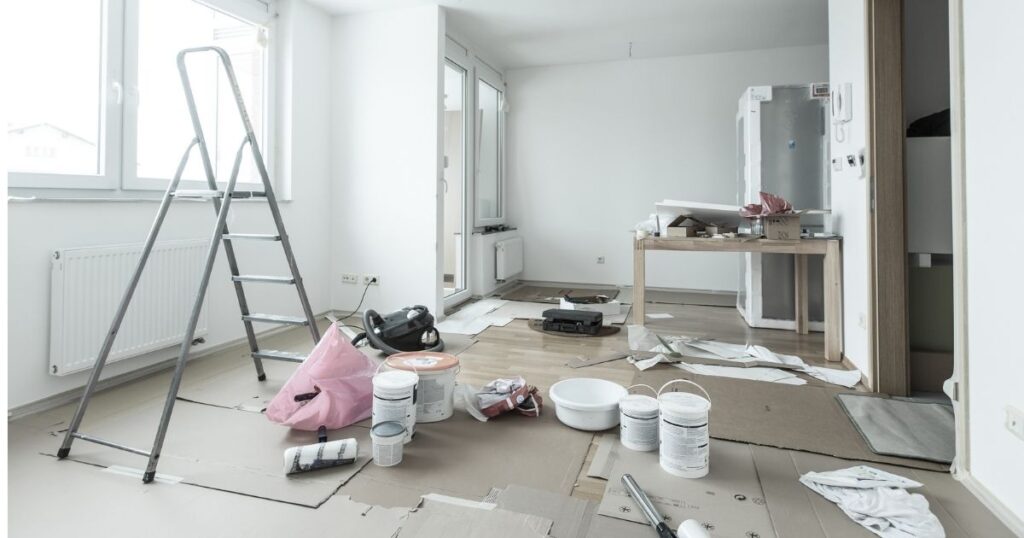 When carrying out major repairs on a home, you must always follow the construction permit procedure. Permits will be required for any structural or mechanical work. In order to obtain building permits, public health will always be a major concern.
Permits for construction are public knowledge. At your local municipality, you can obtain a record of building permits for a property. The good news is that consumers can verify if necessary permits for work have been obtained.
Sarasota County Building Search: Take me there.
How Do I Obtain a Building Permit?
There are two common ways to obtain Sarasota County building permits: 1) get it yourself or 2) hire a licensed contractor.
You can submit the permit application yourself, but it is always best to hire a contractor to ensure the job gets done right. A typical project will need input from an architect or structural engineer. This may be necessary to determine the required permits for your specific project.
Sarasota County building permits can be obtained through the building department or online.
What are the Sarasota County Permit Requirements?
Each municipality will differ, but in general, you'll need to gather certain information to obtain the permit. The following items may be required for Sarasota County building permits:
Your contact information
The workplace address and your home or office address if different
License number (if applicable)
Blueprints
Cost of work
The project's description
If necessary, the architect's name
If you're using a general contractor, the name of the company
Drawings of the project
It is good to contact the building department before submitting a formal application to learn their process Keep in mind, approval from the condo association may be required before you submit your application.
In addition to the above items, more information may be requested throughout the process. If your application is rejected, they will provide comments on why your application was denied.
What Kind of Work Requires a Permit?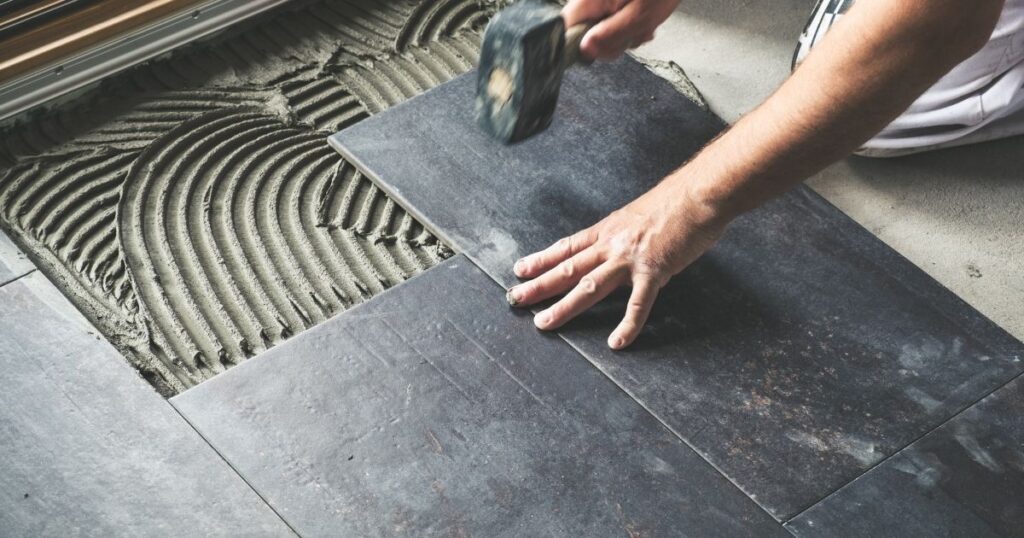 Let's take a look at some common projects that need Sarasota County building permits.
A new single-family residence
The expansion of an existing structure
Adding or removing walls
Structural modifications
Altering plumbing
Altering electrical
New pools
Constructing a building
New AC systems
Demolishing portions of your home
In the case of tearing down a home, there will be a separate demolition permit required.
Projects that require building permits will vary by county, so it is good practice to contact your local municipality. For example, in Sarasota County, Florida, a permit is not needed when replacing flooring throughout a home. Yet, a permit is required to replace more than a small portion of the floors in the neighboring locality.
View Sarasota County building permit reequirement guidelines here.
Do I Need a Building Permit to Construct a Deck?
In Sarasota County, the construction of any raised deck, attached or detached, with or without a roof, requires a permit.
Decks on grade and without flooding do not require a permit.
You must adhere to local regulations to ensure that a substantial structural improvement like a deck or porch is constructed correctly. By observing building codes, you can significantly improve the chances of there being no injuries due to faulty construction.
Is a Building Permit Required to Construct a Shed?
In Sarasota County, a shed will require a building permit. This applies to all types, all materials and all sizes.
Building rules differ depending on the region, so you should verify whether or not you'll need a shed permit.
Failure to pull a permit for a shed is not a notion. You could be fined or have your work stopped by a building inspector. The building inspector will then request that you comply with the permit requirements.
Do I Need a Building Permit to Install a Fence?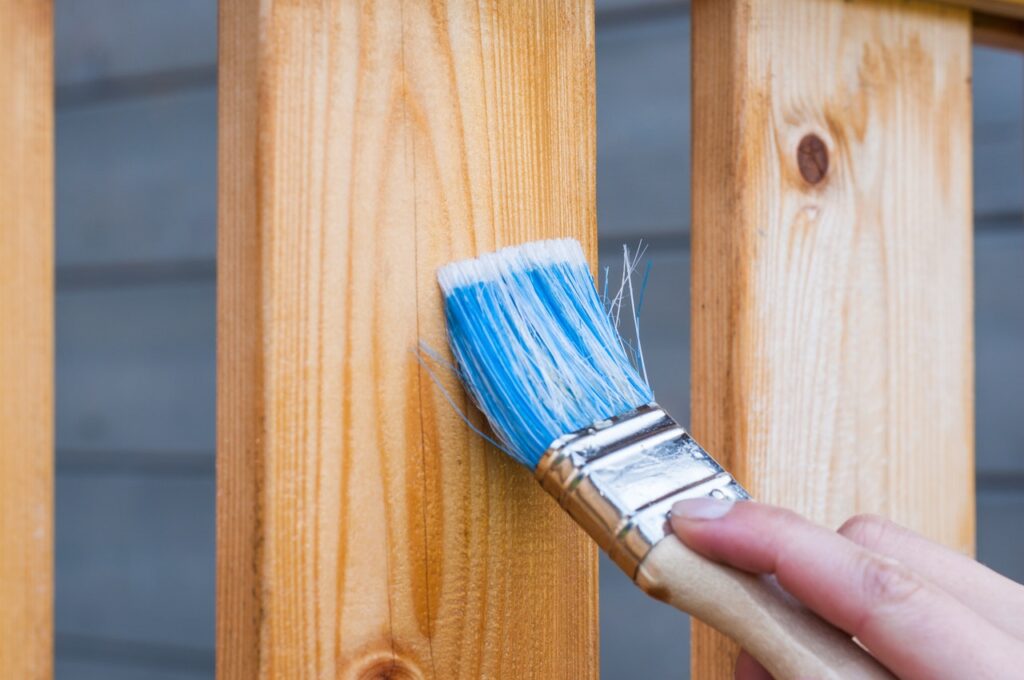 Fences will more than likely require Sarasota County building permits unless it is a chain-link fence. BUT in Siesta Key overlay district all fences require a permit.
Don't take chances and assume one is not required. Double-check with the local building department to ensure that you follow their regulations.
Sarasota County permitting can be reached at 941- 861-3029 or 941-861-6678.
Is a Building Permit Required to Replace Windows?
If you're replacing one or more windows, you'll need a Sarasota County building permit. For example, if you're switching out your old windows for hurricane impact windows, the project will require a permit. The same holds true for front doors and garage door replacements.
There is no need for a building permit if you are only replacing parts in your window, such as balance rods.
What Items Do Not Require a Permit?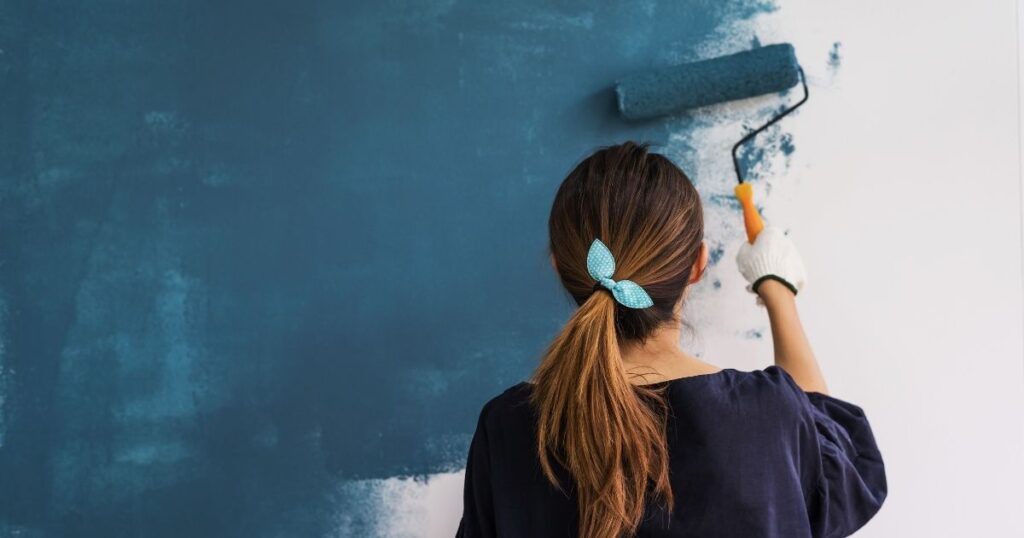 The best approach to avoid a permit is to make minor, inexpensive modifications that do not substantially alter the home's appearance. Some examples are as follows:
Replacing your carpets
Replacing faucets
Installing, removing, or repairing gutters
Interior or exterior painting
Cabinet replacement (as long as the footprint remains the same)
New appliance install
Driveway repair or replacement (only when culverts are not involved)
New pathways
Landscaping
Repairing patios, sidewalks, driveways, walks, porches, chimneys, roofs, siding, and foundations
Small incidential roof leak
How Much Could I Expect to Pay for a Building Permit?
One of the most frequently asked questions is, "How much does a building permit cost?" The cost of Sarasota County building permits varies by project and location.
Local building authorities set their own fees for construction projects. Fees are generally based on the project's scope and if there are any special circumstances, such as an on-site sewage system. The cost of obtaining a construction permit for a new construction home will be higher than doing some electrical work.
The cost of new construction is based on square footage and the related impact fees. For renovations, it is calculated based on the cost of construction or the square footage of the renovated areas.
If there was a previous house on the site, permit costs are reduced. For example, a 3,200 square foot home in Longboat Key, Florida, might cost over $31,000 in permitting fees if no previous residence existed. The exact size property with an existing structure being torn down will be approximately $19,000. The difference comes from impact charges.
Building departments don't accept cash payments for building permits. When making a payment, they must receive a check or credit card.
When Should I Pull a Permit?
When you make significant changes to a property or items related to safety will most likely require a permit. You can contact your local Building Department and find if your project requires a permit. The best approach is to get your permit before you begin construction.
What Is the Time Frame for Getting a Building Permit?
Some jurisdictions have a quick review procedure, while others do not. In Sarasota County, it may take a month to get a permit for significant home additions or structural upgrades. It may take longer if there are a lot of permit applications on file in a robust market. In a strong economy, I have seen some municipalities impose a moratorium on building permits for a month or two.
In cities that have designated historic districts, getting a permit may be more complicated. In many cases, the local historical commission will have a say in whether or not you're granted a permit for your work. It'll be important to find out if they've got any bearing on permitting decisions.
Is It Possible to Obtain My Own Building Permit?
For residential property, Sarasota County building permits may be obtained by the owner of record or a licensed contractor. In most cases, condominiums are considered commercial units; therefore, the licensed contractor must obtain the necessary permits.
If you decide to hire a contractor to upgrade your home, make sure they pull all necessary permits. Contractors who fail to pull permits can be subject to daily fines and penalties. In addition, the town can potentially shut the job down.
Be aware of the requirements in your area. If you hire a contractor who does not pull their own permits, you may be held personally responsible for any liabilities that result from that work.
Many states and municipalities have an online database to check if a permit has been pulled and its current status. Here's the link to check the status of Sarasota County permits.
Can Zoning Rules and Easements Affect Permitting?
If you want to add a large structure to your property, such as a garage, you must comply with Sarasota County's local zoning rules. It may be critical to figure out setbacks or locate your property lines in order not to infringe on the neighbor's rights.
This next piece of information is VERY important:
If you live in a community with an HOA, check with the local association restrictions to see if they have their own guidelines that supersede the municipality.
When you build a major structure like an addition or swimming pool, a professional land surveyor will be required to conduct a land survey most of the time. Even if you are applying for a permit for a fence, you may discover that obtaining a property survey is necessary.
Zoning rules may become a part of the Sarasota County building permits approval procedure. Easements can also be important in obtaining a building permit for your project. Power cables, sidewalks, sewage systems, and other common easements are some examples of this.
Will A Homeowners Association Need to Approve Building Plans?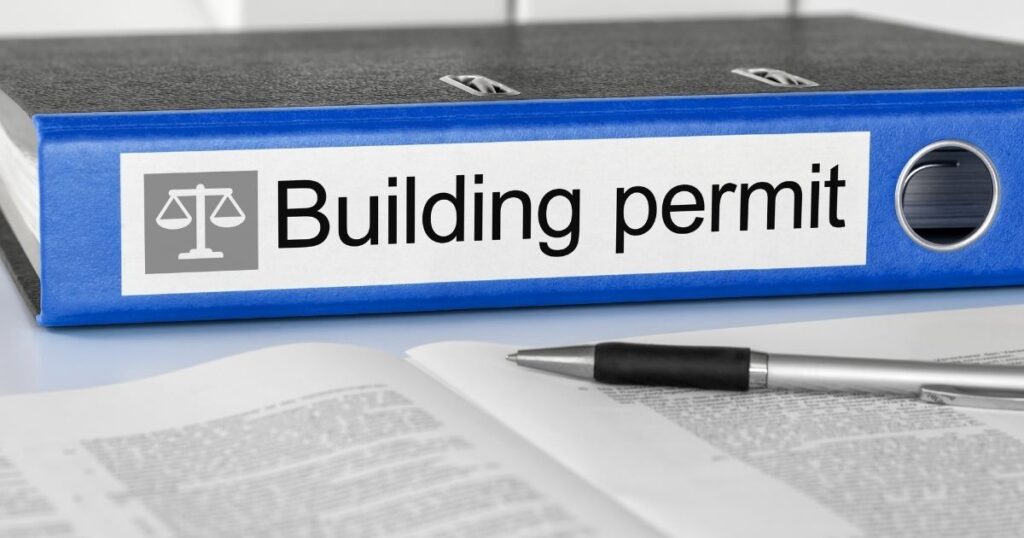 If you are making changes to an existing structure or home, you may require the approval of a homeowners association (HOA) or condo association if one exists. It will be critical to call the association president to clarify any work you plan on doing.
With subdivisions and planned communities, you will have to examine the conditions, covenants, and limitations. Permit requirements may need to be followed by the local associations. Some of their guidelines may supersede the Sarasota County building permit requireents.
Are Building Permits Transferable?
Yes, a building permit is usually transferable. It is a fairly easy process. The procedure will be determined by the local agencies in charge of issuing permits.
If a buyer is in the midst of selling a house and the transaction of ownership has to take place before the work is completed, they may need to transfer a construction permit.
If the building contractor performing the work is the same, it's doubtful a city or municipality will prevent the transfer of the construction permit.
It will be necessary to check with the local building official to see if they have any restrictions on the transfer of permits in Sarasota County, Florida.
What Are Some Reasons for Not Getting a Permit?
Some homeowners decide not to go through the proper permitting process for various reasons. Here are some of them:
A homeowner would like to avoid paying permit fees, which can amount to hundreds of dollars. Dispatching a contractor without a permit appears to be a lot cheaper.
A homeowner would like to avoid disclosing plans to their neighbor(s) or HOA board members because they may not approve of the project.
During the project, they may run into surprises that can add significantly to their costs. For example, during the process they might discover they also need an electrical permit for some unforeseen conditions like wiring or electrical layout.
It's possible that you simply don't have enough money for the project and need to decrease spending in some way, so you do so by avoiding permitting.
Permits can be time-consuming, and the inspection to ensure acceptable work may add to the inconvenience. It might take some time to complete the necessary paperwork, and you may not want to waste the time.
A friend or a low-cost contractor might suggest that you don't need to obtain a permit. This information is false. You cannot escape the potential legal liability of not acquiring Sarasota County building permits.
Does Permitting Affect My Home's Assessed Value?
In most cities and towns in the United States, a property's assessed value is based on a portion of its market value.
When determining the assessed value in Sarasota County, Florida, appraisers look at the cost of construction, the land value and other improvements to the property. How many bedrooms does it have? How many bathrooms? These are all factors in determining an appropriate assessed value.
What happens when the tax assessor finds out about your newly designed kitchen? Will they increase the assessed value of your property? Probably so.
If there are no Sarasota County building permits pulled, the town will most likely not discover it, and your taxes will not rise as much as they would have otherwise.
When permits are not sought, homeowners may save thousands of dollars in the long run. When a property is sold, this becomes quite difficult. If and when the town or city finds out about it, the current owner will need to perform an inspection. If the town inspector discovers that the improvements do not meet the local code, the seller will need to follow established procedures to bring it into compliance.
Furthermore, there may be penalties for failing to obtain a permit.
What Are My Risks of Not Getting Building Permits?
There are significant risks of not obtaining Sarasota County building permits before starting a home improvement project. Here are some of them:
When a house goes under contract, a home inspector and/or appraiser will conduct a thorough inspection of the home. Inquiring about permits will be part of the inspection.
The appraiser can compare the house you bought to what it had when you acquired it. The greater the extension or improvement to a house, the more likely it is to be noticed that something is amiss.
If a permit was not pulled, the home inspector or appraiser will inform the buyer about it. At this point, a discussion between the real estate agent and buyer will take place. When they learn that building work was done without permits, you might have significant problems. In fact, this may prevent a house sale.
In addition, homeowners risk facing legal fees and penalties if local authorities discover the work that was done without permits. If the improvements are substantial enough to change the character of a neighborhood, it can be costly for homeowners to fight an appeal from complaining neighbors.
Are There Additional Consequences for Not Pulling Permits?
One of the other risks of not obtaining Sarasota County building permits is being sued later by the buyer who purchases your property.
At the time you sell your home, it is rare that a buyer will want to pay for expensive repairs. Rather than paying out of pocket, they would rather sue you legally for having done work without proper permission.
In Sarasota and Longboat Key, Florida, sellers are required to fill out a seller's disclosure. This form lists the work which has been done on a property. It will ask questions on permits, such as whether an expert completed the work, and if it is in compliance with local building codes. These questions must be answered honestly.
If none of the renovations are accompanied by Sarasota County building permits, this could be an automatic disqualification for sellers.
What are Some Safety Concerns Associated with Permits?
Sarasota County building permits are, at least in part, intended to make sure that the changes to the property were completed correctly and in accordance with regulations by someone who is familiar with what they're doing.
If you have homeowner's or renter's insurance but performed work without a permit, you are likely to be denied coverage for an insurance claim if something goes wrong.
Homeowner's insurance is important for many reasons, but denying you coverage because of your lack of understanding or expertise can be rather detrimental.
Buyers must be confident in the construction of a property. If all safety precautions and common building methods are followed, they will have complete confidence in the structure's suitability.
What are Buyer's Thoughts When They See A Lack of Permits?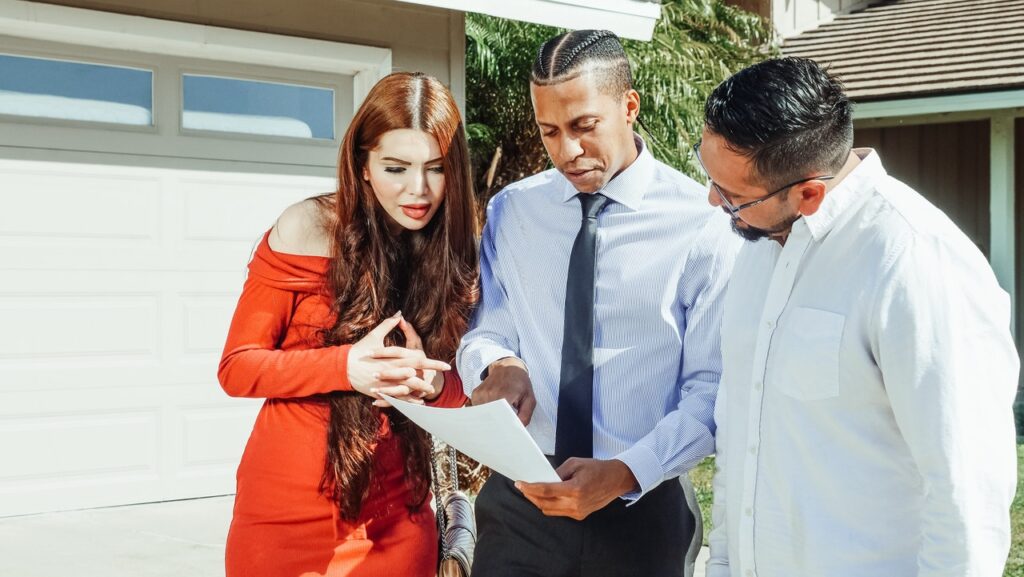 Safety may be the first thing buyers think about when they see you lack permits, but questions about the quality of the work will come quickly after.
If you don't have a permit, it implies that you were attempting to cut corners. You may have hired someone who wasn't fully qualified, or you may have completed the task yourself and not recognized what you were doing. It is difficult to devote hundreds of thousands of dollars to a house with poor construction.
How Do I Sell a Home That Doesn't Have Building Permits?
When homeowners are thinking about selling their property, one of the first things they want to know is what will happen if they don't have a building permit for work done on their house. There isn't a simple and direct answer to this; in my experience, the local city or town would ask the homeowner to go through the permitting process.
After the fact, acquiring Sarasota County building permits may be a bit of a pain, but it is preferable to losing a sale. The owner will have some fees for the inspections and corrections on top of some late fees which could amount to about three times the original fees.
Will the town require you to rip everything out? It's unlikely but there is always that risk.
Concluding Thoughts
Unpermitted construction is never advisable. It is always best to be in compliance with the law.
Before you begin work, inform your municipality of your intentions. They can advise you on how best to proceed.
If you decide to move forward without Sarasota County building permits, in the end, it can mean higher costs, delays, or even fines. That being said, it's important to understand that permits are sometimes necessary for safety reasons.
It's possible you can move forward with renovations without jeopardizing public safety. However, the only way to truly know is to contact your municipality and have them examine your property.
Other Important House Selling Articles